BACKGROUND
Ohio University, founded in 1809, is located in Athens, OH. The main campus has approximately 23,000 students and five other campuses have approximately 10,000 additional students combined.
SITUATION
In 2010, Ohio University commissioned Strategic Partners to undertake brand equity research to provide the background and insights to serve as the foundation of a rebranding effort for OU. Ohio University's mission and vision had recently been re-established and the final step of their identity overhaul was to articulate the brand itself that would be ultimately communicated to all internal and external audiences.
PROCESS
The project included in-person interviews with current students and alumni as well as a major quantitative study among college bound high school students in the university's target markets. The research revealed what was important to all these segments as well as the "DNA" uniquely defining Ohio University. While rational attribute comparisons are involved in the selection process, prospective students are emotionally looking for a place where they personally fit initially, and more importantly, allowed to continue to be themselves as they grow from the college experience. Ohio University uniquely fulfills that need with a community conductive to promoting individualism.
CORE ESSENCE
The end benefit for graduates is an edge in the marketplace via the development of their unique, inherent personalities rather than just another "cookie-cutter" degree.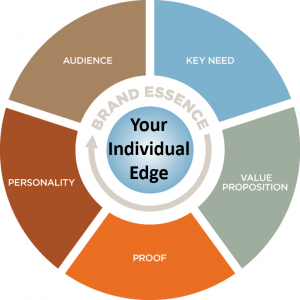 RESULTS
The brand template lead to a very successful, by way of enrollment, campaign with the theme:
"It's You." The place where you can be yourself and become your best self.