BACKGROUND
Inforce was established in 2009. They provide core systems migration, implementation, development, Q/A (Quality Assurance) and other IT services to the P&C insurance industry.
They have been recognized for such by third party industry leaders such as Crain's and Goldman Saks. Specifically, Crain's recognizes Inforce for "Best support of the Tech community." Goldman Saks gives Inforce the nod for "providing select entrepreneurs across the country with additional resources needed to grow and create jobs."
SITUATION
Going forward from this exceptionally strong base, Inforce future aspirations include "expanding their horizons" to continue among existing and new clients through branding and communications.
Overall, there is an intuitive feeling that a codified and inclusive brand strategy as well as a marketing program that executes on that strategy would yield significant business growth and long-term return-on-investment, taking Inforce to the next level.
To parallel the manufacturer's organic growth, the need has been identified to stimulate new external demand through communications of a strong, unique brand strategy to:
Create a unifying strategic direction for the corporate brand
Develop cohesion and synergy between and among business units
Create content and harmony among corporate identity elements and marketing communication materials
PROCESS
Six one-on-interviews were conducted online with key stakeholders probing their heritage, strengths, competition, customer needs and a brand vision for the future. Respondents included heads of sales, technical services and the president of the company.
Ten current customers were interviewed one-one online probing their reasons for switching to Inforce, satisfaction with other outside vendors, reasons for their loyalty, their needs and frustrations, attributes unique to Inforce.
CORE ESSENCE
Customers responded to the Inforce questions with emotion that is very rare in B2B research.
"They throw themselves at a problem and fix it 100%"
"They have a sense of urgency"
"They always have the right person and/or team to solve problems"
"Always working hard and going the extra mile for us"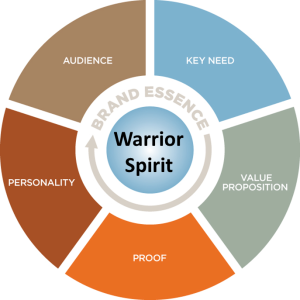 Growth from a pre-branding level of 100 employees reached 150 in early 2023.