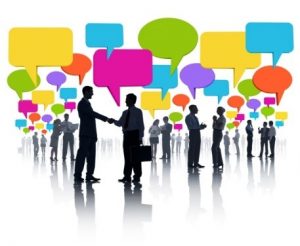 The growth of social communities has created the opportunity for brand-building to move from marketing and sales alone to ALL your employees.
Who better can be your brand ambassadors? Whether they are in your offices, warehouses or plants, they are brand stakeholders and, equipped with their smart phones and social media, they collectively hold a vast number of connections.
But are they on the same page when it comes to your brand? Do they share a clear, consistent understanding of your value proposition and target audience? Inconsistency is always detrimental to brand.
Most family businesses place a premium on defining and articulating their business vision, mission and values. This emphasis may be rooted in the family influence itself on the business. It is critical that non-family employees complement these guideposts that are inherent and unwavering to the family. While this is a very smart business practice, it is largely internally relevant leaving the external environment, customers and prospects, out of the equation.
As vision, mission and values are well-thought-out and clear to employees, so must the company's brand to "complete" what the company stands for. Moreover, these business components should reinforce one another. We need to ensure an understanding of the brand so that employees can communicate it externally in a way that is sincere to them.
The process to get there is not unlike that of developing a vision or mission statement. It requires the time and commitment of top management. While our process is customized to a company's industry, brand and culture, it always starts with internal, in-person interviews. The goal is to be sure that their experience and insights are represented in the process.
Unexpectedly and consistently, these stakeholders and employees express a delight in the fact that their company is investing time to uncover and articulate their brand. They want the same clarification that is vital to the outside world of prospects so they can rally behind it.
The goal of the process is to reveal, differentiate and express what has always existed as part of the company legacy but may have been unclearly/inconsistently communicated by family members too close to the brand.
Once the brand is clear in the hearts and minds of employees, they can become your brand ambassadors.